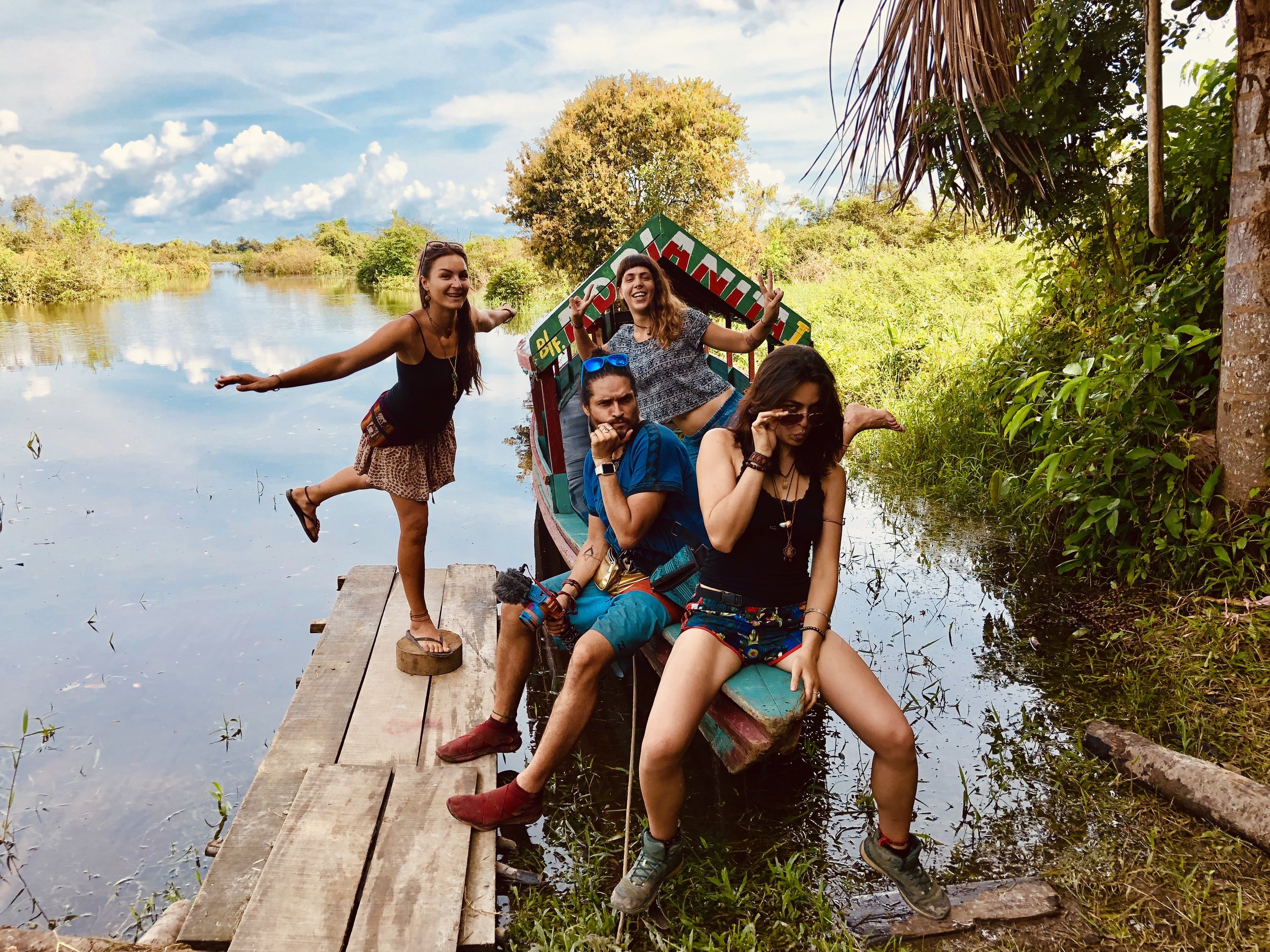 HEY THERE!
You got an invite! That's cool... You must be pretty cool.
It doesn't guarantee that you'll get one of the positions for our next season, but there WILL be a season 4… and 5… and 5.5… and 7…. you get the idea.
Some things you need to know- we have Season 1 online (team of 3). Season 2 has already been filmed (team of 5). We are in the process of editing all 114 Season 2 episodes and are currently prepping for Season 3; and that is where YOU come in.
You will travel with the team for two months and have the opportunity to learn or flex filming behind the camera, modeling in front of the camera, and editing videos semi daily. Oh and of course we will be traveling everywhere.
At any given time we will be traveling with 3-5 people. Your addition to the team, if selected, will last at least 2 months… With the ability to renew if it's a SOLID fit!
It'll be be an adventure, probably. Maybe. No one's died yet.
You will NOT be paid- BUT your housing will be paid for. This is the opportunity to travel and learn. So DON'T APPLY if this ain't your cup o' tea. Also the budget is decent, but not HUGE, so it'll be a good mix of exotic and simple.
YOU WILL NEED
Two months minimum off from other work and/or school

A Passport able to enter Asia and SE Asia (Thailand, China, Indonesia)

An interest in filming and being filmed for Youtube

To be cool with your documented adventures being on social media.

A SEVERE case of go-with-the-flowness and spontaneity